"And I saw heaven opened, and behold a white horse; and He that sat upon him was called Faithful and True, and in righteousness He doth judge and make war. His eyes were as a flame of fire, and on His head were many crowns; and He had a name written, that no man knew, but He Himself. And He was clothed with a vesture dipped in blood: and His name is called The Word of God. And the armies which were in heaven followed Him upon white horses, clothed in fine linen, white and clean. And out of His mouth goeth a sharp sword, that with it He should smite the nations: and He shall rule them with a rod of iron: and He treadeth the winepress of the fierceness and wrath of Almighty God. And He hath on His vesture and on His thigh a name written, KING OF KINGS, AND LORD OF LORDS." (Revelation 19:11-16)
During Ancient times, victorious Roman generals would enter their conquered cities in chariots drawn by white horses. What a site that must have been for all those lining the streets. Here in Revelation 19 we see a picture of this in verse 11, setting up a future scene that implies victory over Jesus Christ's enemies. The fact that Jesus will be riding on a white horse implies a triumph and successful war. (Revelation 7:14-15) for the rider is holy and goes forth to be the triumphant conqueror.
"When the Son of man shall come in His glory, and all the holy angels with Him, then shall He sit upon the throne of His glory. And before Him shall be gathered all nations: and He shall separate them one from another, as shepherd divides his sheep from the goats; and He shall set the sheep on His right hand, but the goats on the left."
Is it possible to know when Jesus is coming back?
"No one knows about that day or hour, not even the angels in heaven, nor the Son, but only the Father…Therefore keep watch, because you do not know on what day your Lord will come…So you also must be ready, because the Son of Man will come at an hour when you do not expect Him."
(Matthew 24:36-44)
At first glance, these verses would seem to provide a clear and explicit answer to this question being that no one can really know when Jesuswill be coming back. One thing we do know for sure, Jesus Christ is coming back for His church.
In the book of Acts 1:7, Jesus says that; "It is not for you to know the times or dates the Father has set by His own authority." Jesus spoke this after His disciples asked Him if He was at that time going to restore the kingdom to Israel. As this passage confirms the previous Scripture in Matthew 24. It is not for us to know the timing of Jesus return.
One thing for sure, I am convinced, that based solely upon the authority of the Word of God that Jesus return has not revealed to anyone when Jesus is coming back, and we see nothing in the Scriptures that say God will ever reveal to anyone when Jesus is returning. Nowhere in Scripture does it ever encourage us to try to determine this date. However, we are to exhorted in Scripture to "keep watch, because we do not know on which day our Lord will come" (v. 42). In other words, we are to "be ready, because the Son of Man will come at an hour when we do not expect Him" (v. 44). Despite Scripture being perfectly clear on the return of Jesus Christ, that no one knows the "day or the hour", there have been many people throughout the years who have made it their special calling to know exactly when Jesus Christ will be returning. One of these was the late Harold Camping who made his fame predicting not once but several times when all these events were to occur.

Camping's most widely spread prediction was that the Rapture would happen on May 21, 2011. His independent radio Christian media empire spent millions of dollars — some of it from donations made by followers who quit their jobs and sold all their possessions– to spread the word on more than 5,000 billboards and 20 RVs plastered with the Judgment Day message.
When the Judgment Day he foresaw did not materialize, the preacher revised his prophecy, saying he had been off by five months. He, suffered a stroke three weeks after the May prediction failed, and said the light dawned on him that instead of the biblical Rapture in which the faithful would be swept up to the heavens, the date had instead been a "spiritual" Judgment Day, which placed the entire world under Jesus Christ's judgment. He first predicted the world would end on Sept. 6, 1994 and when it did not, Camping said it was off because of a mathematical error. Followers later said he was referring to the "end of the church age," a time when human beings in Christian churches could be saved.
After the cataclysmic event did not occur in October either, Camping acknowledged his apocalyptic prophecy had been wrong and posted a letter on his ministry's site telling his followers he had no evidence the world would end anytime soon, and wasn't interested in considering future dates.
"We realize that many people are hoping they will know the date of Christ's return," Camping wrote in March 2012. "We humbly acknowledge we were wrong about the timing."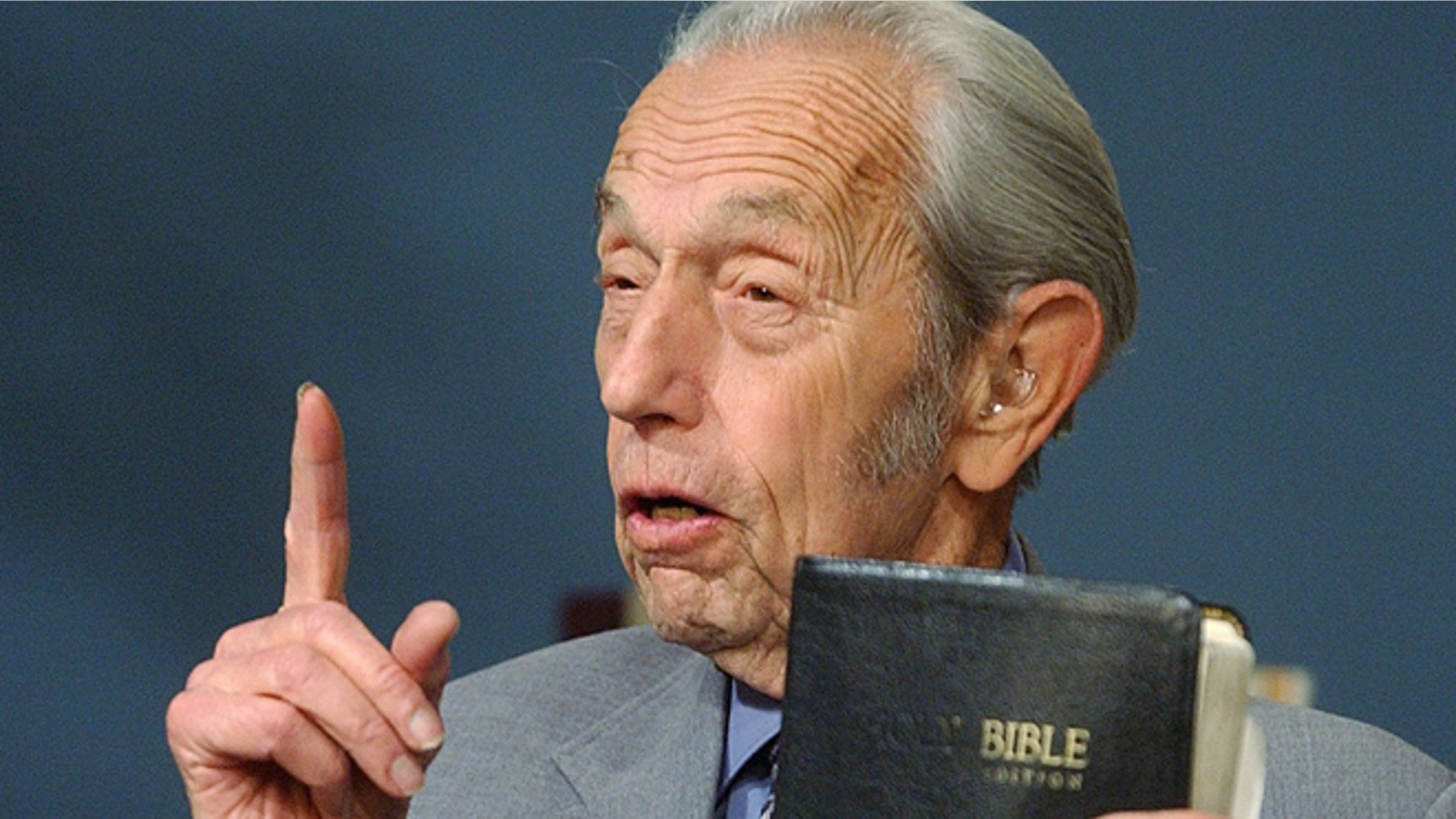 After the Rapture again failed to happen, Camping disappeared for a couple of days, only to resurface and claim that the May 21 prediction had been a "spiritual apocalypse." Damage done, One woman attempted to kill her own children in preparation for the rapture, countless followers were fleeced of their money, including Robert Fitzpatrick who had spent $140,000 of his life savings publicizing Camping's "prophetic prophesy"
Camping then claimed that newer calculations put the end of the world on October 21, 2011, saying that May 21 was a day when God's judgment came on the world "spiritually".
Fact is that ever since the times of Jesus, people have been hoping that this event would occur in their lifetime that He would return.
When Jesus Christ does return to Earth, everyone will know when it happens and not just a select few, according to the late Rev. Billy Graham.
In a question-and-answer column published by the Billy Graham Evangelistic Association the late evangelical preacher was asked by a person about an event happening in their city that was headed by a cult leader.
"Recently a so-called 'spiritual guru' whose followers say he is divine came to our city for a lecture. I've heard that Jesus is going to return to Earth someday. Could this person be Jesus?" the person asked.
Graham responded that the "spiritual guru" was definitely not Jesus, as the Holy Bible says that the Second Coming will be readily apparent to people throughout the world.
"I can confidently say that this person is not Jesus — because when Jesus returns, He will come from Heaven with power and glory, and the whole human race will see Him,"
"The Bible says, 'When the Son of Man comes in His glory, and all the angels with Him. … All the nations will be gathered before Him' (Matthew 25:31-32)."
Graham then went on to entertain the question of when Christ will return, noting that many people have asked him that over the course of his ministry.
"I do not know, and neither does anyone else. In fact, Jesus warned us against trying to make precise predictions about His coming, or even to claim that we know, although over the centuries some have tried (and failed), But I do know this: Someday Christ will come again — and then it will be too late for us to repent and be saved. And even if death comes to us before then, now — not later — is the time to put our faith and trust in Him."
In the Gospels , Jesus repeatedly told His followers that someday He would return to establish His Kingdom of perfect righteousness and justice. No wonder the Bible calls this "the blessed hope—the appearing of the glory of our great God and Savior, Jesus Christ" (Titus 2:13).
Jesus also said that just before He returns, Satan will lash out in every way he possibly can, opposing Christ and seeking to turn people against God by bringing great evil and death upon the earth.
Remember: Satan tried to keep Jesus from fulfilling God's plan during His first coming—but Satan failed, and by His death and resurrection Jesus Christ defeated Satan's plans. However, Satan will try again (as he's been doing through the ages), especially as the time for Jesus' return draws near.
Jesus also told His followers something else about His coming: No one knows exactly when it will take place. Various signs will point to it as the time approaches—but the precise date is hidden from us. Jesus said, "But about that day or hour no one knows, not even the angels in heaven" (Mark 13:32).
Jesus could come today or tomorrow—or a century from now. But the real question is this: Are you ready for His coming? And even if His return is delayed, are you ready to meet Him when you die? You can be, by turning to Jesus.—repenting of your sins and by faith committing your life to Him. Don't delay, but put your faith and trust in Jesus Christ for your salvation today. The Bible says in Romans 10:8-13)
"But what does it say? "The word is near you; it is in your mouth and in your heart, that is, the message concerning faith that we proclaim:9 If you declare with your mouth, "Jesus is Lord," and believe in your heart that God raised Him from the dead, you will be saved. For it is with your heart that you believe and are justified, and it is with your mouth that you profess your faith and are saved. As Scripture says, "Anyone who believes in Him will never be put to shame."[For there is no difference between Jew and Gentile—the same Lord is Lord of all and richly blesses all who call on Him, for, "Everyone who calls on the Name of the Lord will be saved."
Maybe today you just "happened" to "stumble" across this web site and maybe not. It may just be the Eternal One and true Living God is calling you to Him. That in itself is a significant event, that the Creator of the Universe, He who + "formed you" and +"knew you when you were in your mother's womb: is making a personal attempt at getting your attention, to let you know that He loves you and wants to forgive you of all the wrongs and sins of your life, and wants t give you life everlasting!